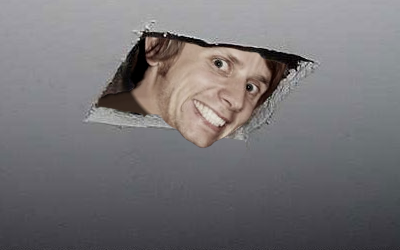 Then I remembered the porn thing.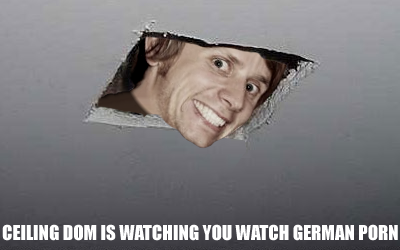 And a cutout version so you can put Ceiling Dom on your pics. Or post him as a comment to interviews in which the guys talk about reading the message board.



Ceiling Dom's friends:


I'm proud of this one, but probably not a lot of people will get it. It's from a commercial, I can explain it, if anyone wants me to.

The pope is a Muse fan.



This one is in German, but from what I heard it works in a few other languages too.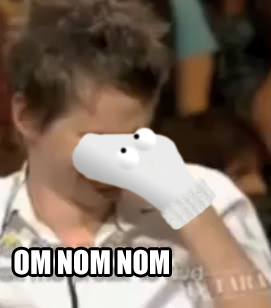 Um, yeah, someone said it looks a sockpuppet is biting Matt's nose, so I 'shopped it.



It only looked like Matt took 2 pairs of pants on the last tour.

And now a bit of Doctor Who: